TEXT FIELD PROPERTIES
Use this section to learn how to customise single text fields.
Text Type
In the Text Input field's properties panel, you can specify the type of text your users can input. To switch the text type, use the toggle switch in the top left.
There are seven text types:
Short Text
Long Text
Numbers
Email
URL
Date
Time
Date and Time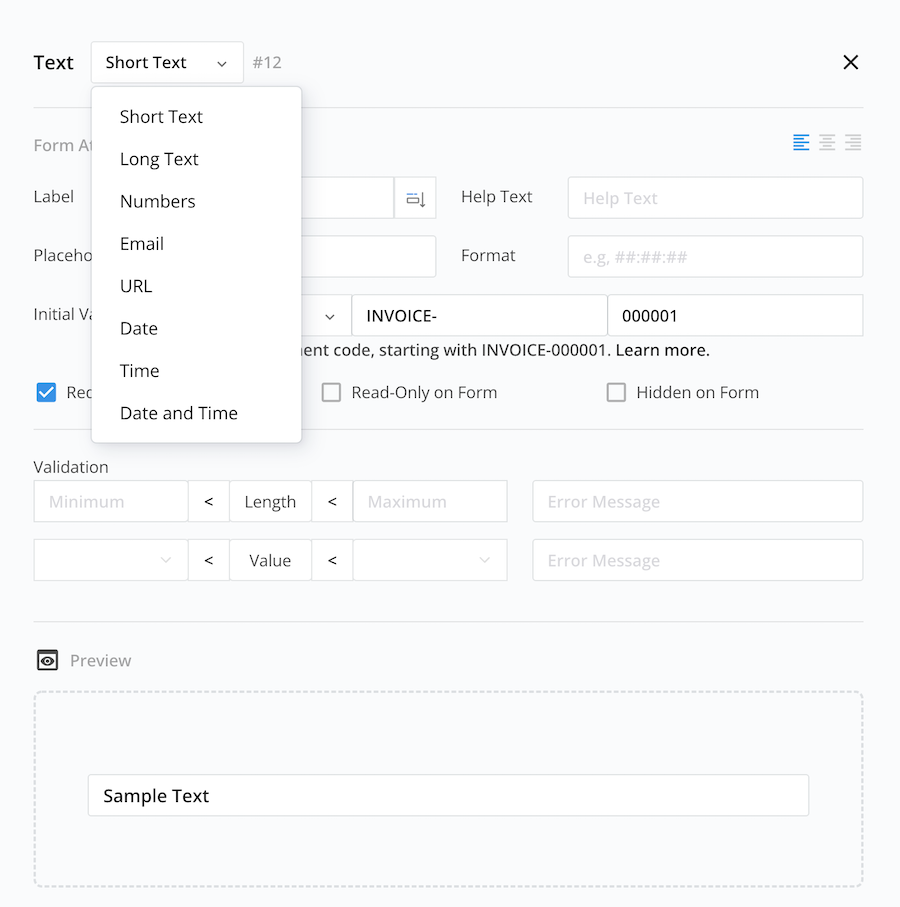 Next, we will explain two properties of text fields, Format Rule and Initial value.